Joe Strosnider
Jump to navigation
Jump to search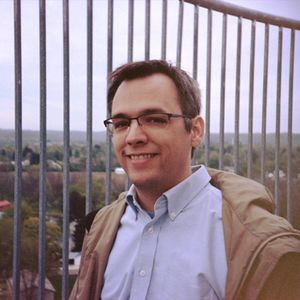 Joe Strosnider is an amateur retro computer enthusiast known primarily for his YouTube channel, "Joe's Computer Museum", wherein he showcases his 40-some odd piece computer collection. He is self-described as "..an 80's kid playing with old computers and sharing that love with the world."
Collaborations with ReActive Micro
Joe has provided post-beta consumer testing of ReActive Micro products, including kit assembly, fit and finish and user-level. He has also provided assembly, instruction and installation manual editing.
Joe's Computer Museum
Joe maintains an active private computer collection, with a focus on Apple II and early Macintosh items. As of September 2016, the collection contained 45 cataloged items.
External Links
"Joe's Computer Museum" on YouTube