POM 1 Computer
Jump to navigation
Jump to search

The small but powerful POM 1 Computer is now available from ReActiveMicro. The images shown maybe slightly different than the actual product, for more info on how to buy one:
Contact us: ReActiveMicro.
The POM 1 Computer has on board a Raspberry Pi 2B or (A+ to 4B) with a 16 or 32 GB SD Card filled "with/or" a bootable Linapple image with an Apple 1 Simulator image or a POM 1 emulator starting at boot up at your choose, i can add also a Linapple Apple //e SD Card. It has also a compatible power supply with international plugs.
https://www.raspberrypi.org/ POM1 souce code: https://github.com/anarkavre/pom1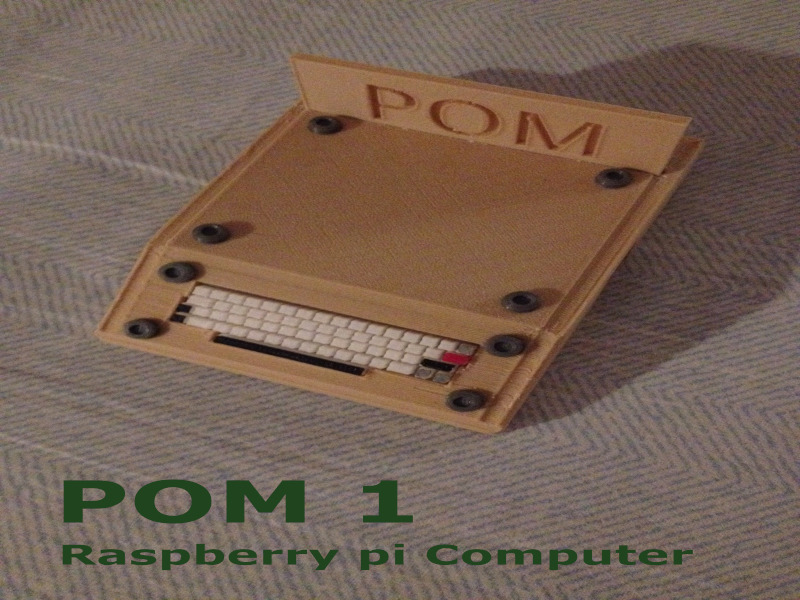 ReActiveMicro cannot be held responsible for the improper use and or installation of your SD card and any damages made by the end user to any RASPBERRY PI device.
THE OPERATING SYSTEM HAS BEEN TESTED ON MORE THAN ONE MODEL OF THE RASPBERRY PI AND WORKED CORRECTLY.