Difference between revisions of "POM 1 Computer"
Jump to navigation
Jump to search
---
Revision as of 13:38, 17 May 2020
This is a ReactiveMicro Wiki page about POM 1 Computer, the images can be slightly different by the final product sold by Reactivemicro, if you want more info how to buy one ask directily to ReactiveMicro at this link:
The computer has on board a Raspberry pi 2B or (A+ to 4B) with a 16 or 32 GB sd card filled with,or a bootable Linapple image with an Apple 1 Simulator image or a POM 1 emulator starting at boot up. It has also a compatible power supply with international plugs.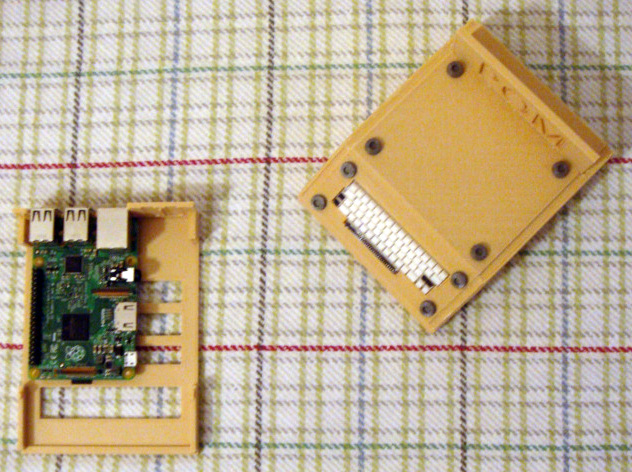 WE ARE NOT RESPONSIBLE FOR ANY DAMAGE MADE BY A WRONG INSTALLATION TO YOUR SD CARD AND TO ANY DAMAGE YOU MAKE TO YOUR RASPBERRY PI AND YOUR PERSON USING IT. THE OPERATING SYSTEM WAS TESTED ON MORE THAN ONE MODEL OF RASPBERRY PI AND WORKED FINE.